About Us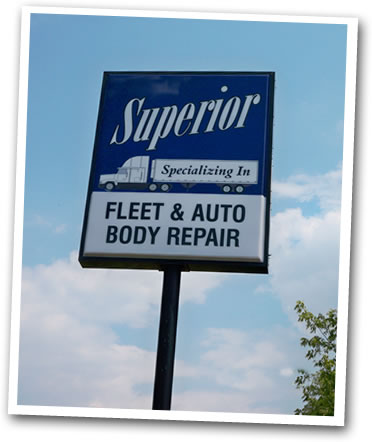 Superior Fleet and Auto Body Repair was established in 2004 by Ray Mikowski, who has 25 years in fleet management. We are a family owned shop with a team of highly qualified professionals that perform dent repairs, painting, suspension repairs, and much more for vehicles ranging from Fortune 500 company trailer fleets to family sedans. 
Our technicians have over 30 years of combined experience in the automotive and fleet repair industry and are dedicated to producing consistent, high quality work. From day one, we've been committed to meeting our customers' needs by delivering the highest quality auto body repair and refinishing in West Michigan. In fact, our customers' satisfaction has always been our number one priority. Thanks to this commitment, we've earned a reputation for honesty, fairness, and a job well done.
Here at Superior Fleet and Auto Body Repair, we work closely with each customer to keep you involved in every step of the repair of your car or truck. We place the highest priority towards customer satisfaction and understand what it takes to provide efficient, professional and reliable repairs and services. If your vehicle is not in a drivable condition, we can arrainge to have your vehicle towed to the shop. We also work hand-in-hand with all insurance companies to make sure your repair is quick and pain free.
Our hours are 7:30 am to 5 pm, Monday through Friday, and Saturday by appointment. We can come to you for estimates if needed and can pick up and deliver your vehicle. Contact us today to make an appointment, or for a free, no-obligation quote!
Reach us at 269-344-3100.
Call us today to get your vehicles repaired and maintained!
Serving customers throughout Kalamazoo, Allegan, Calhoun, Saint Joseph, Barry and Van Buren Counties, including, Kalamazoo, Battle Creek, Grand Rapids, St. Joe, Allegan, Three Rivers, Otsego, Plainwell, Paw Paw, Benton Harbor, Coldwater, Portage, Schoolcraft, Marshall, Richland, Delton, Comstock, Galesburg, Vicksburg, Sturgis, Dowagiac, Niles, Holland, Hastings and Wayland Michigan MI.